Commercial window cleaning
is another service our professionals are honored to provide through Kerrville and Fredericksburg, Texas. Cleaning commercial properties requires extensive industry knowledge to do the job correctly. Our professionals have years of experience providing services to commercial properties, including retail stores, restaurants, and other businesses. We treat every property as if it's our own, ensuring you're happy with the end result.
Professional Window Cleaning Company in Kerrville & Fredricksburg, Texas
You don't have to be a professional window cleaner to understand how dirty windows can make a building look unkempt and run down. Window cleaning is one of the most important services that keep the appearance of your business looking its best. Customers who enter your building will undoubtedly notice your business's exterior's cleanliness. Clean windows will not only make your business look more professional, but they will also help to enhance the image you need to maintain. Our professional window cleaning service in Texas can help you achieve these goals and even more.
Texas is beautiful. However, like elsewhere, we deal with external elements that affect our properties' cleanliness. These things can include dust, pollen, dirt, and even insects. As a business owner, you know this can have a devastating effect on the appearance of your property. If you want your business to be taken seriously, it's important that it looks its best at all times with window cleaning from our company.
Benefits Of Commerical Window Cleaning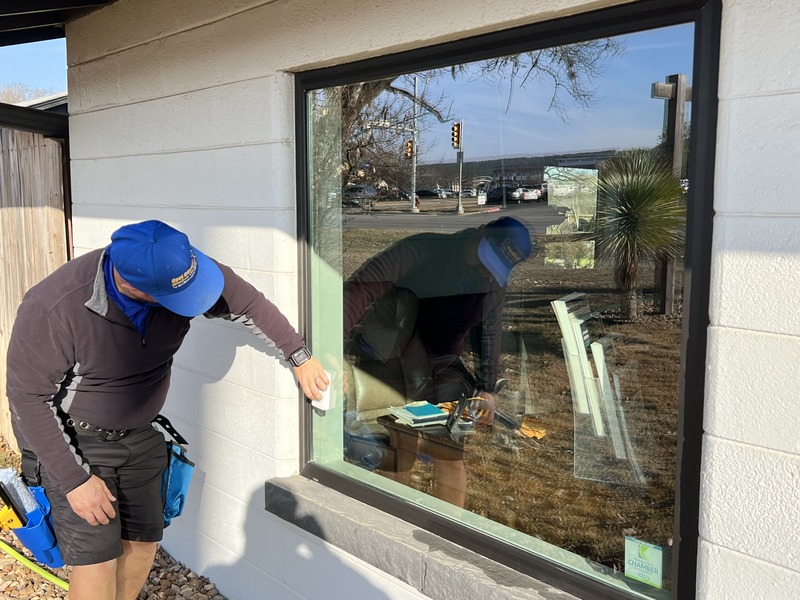 We understand that anyone who owns a business has a lot on their plate. Much of your time is consumed from keeping the business running smoothly to helping customers. However, you need an outside company that can help you clean your business' exterior so you can focus on what's important. Look why many commercial property owners choose Best Choice Window Cleaning.
Our proprietary water tech Improves the appearance of your building and repels dust for months

It helps protect your investment and make your windows last longer

Our technicians can reach the hardest spots that need cleaning

Hiring an expert means you'll get the best results possible

We are licensed and insured as well as carry Workman's Comp to protect not only your property but our team as well
Our Texas Window Cleaners Clean Different Commercial Properties
We use state-of-the-art equipment and eco-friendly cleaning solutions to ensure that we leave your windows sparkling and streak-free. Whether you have high-rise windows or ground-level storefronts, we have the experience and expertise to tackle any job. Our team is fully licensed and insured to give you the peace of mind to clean your valuable property. We serve different industries, including:
Apartment complexes

Shopping centers

Restaurants

Medical offices

Schools and daycare facilities

Churches and religious institutions

Airports

Utilities Companies

Banking Institutions
If you have a special project that needs attention, no need to worry. Just get in touch with us, and we will provide you an estimate right away.
Find Out More About Commercial Window Cleaning In Texas
At Best Choice Window Cleaning, we make it easier than ever for commercial property owners to handle their exterior cleaning needs. Keeping windows cleaned in your business can easily get overlooked, but it can negatively impact your bottom line. Allow us to help you keep your property looking its best by calling us today.