Best Choice Window Cleaning of Knoxville Tn's Story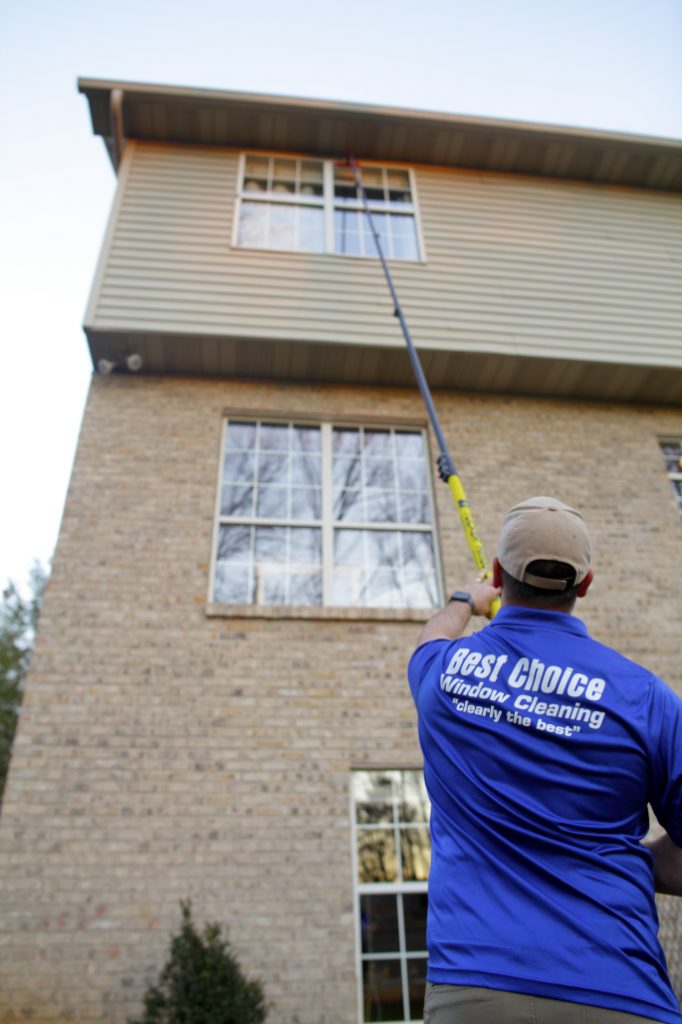 Thank you for choosing our local family owned window cleaning business! We love East Tennessee and the communities we serve in Blount, Knox, and Sevier counties. My husband, Christopher, and I are committed to providing exceptional customer service. From when we first answer your phone call to when we leave your home looking fantastic with spotless windows, clean gutters, and sparkling lights, we will demonstrate how we are "clearly the best!"
We are not only experts in window washing, but also specialize in cleaning carriage lights, dryer vents, gutters, and ceiling fans. We are fully licensed, bonded, and insured. 100% satisfaction is always guaranteed!
Before opening our business, I taught second grade and then stayed home with our kids when they were born, but owning a business was something I was always interested in from a young age. I never knew that I would end up owning a window cleaning business and loving it! When I'm not scheduling appointments, doing estimates, or out on a job, I enjoy cheering on my son at soccer and daughter at martial arts. Running, Zumba, camping, hiking, and visiting the beach are also top on my list!
My husband of ten years, Christopher, is a hard working United States Navy veteran and renaissance man who is always finding ways to excel and whatever task he chooses. He is an amazing husband and father to our children. When he's not out on a job, you might see him running the Maryville Greenway or at the gym. He also loves throwing the football and playing street hockey with the kids. Did I mention he's also a huge sports fan?!
Growing up, our parents instilled in us a strong work ethic and we are passing this along to our children. They are working with heart behind the scenes, to launder our towels and prepare our customer satisfaction surveys. They also love to help out with estimates and counting windows.
Thank you for trusting us with one of your most valuable assets, your home! We promise to exceed your expectations!
Sincerely,
Camille Kuvlesky
Owner
Best Choice Window Cleaning Knoxville